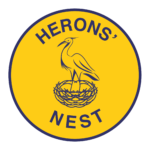 Breakfast Club is open from 07:45 until the start of school. £4.25 per session, per child which includes a healthy breakfast.
The Team
Club Leader – Mrs. Claire Thompson
Playworker – Mrs. Mandy Mead
Playworker – Mrs. Toni Ash
Our Aims
We aim to provide a safe, secure and relaxed environment whilst your child enjoys a healthy breakfast with their friends.
What we offer
Your child will be able to choose from a range of activities and resources. These include crafts, board games, sports and puzzles.
We provide a healthy breakfast including fresh fruit. Drinking water, juice and milk are available at all times.
All individual dietary or cultural requirements can be met.
Bookings and payments
We use an external provider to manage our bookings. This is a company called Childcare Bookings for Schools. They support us in running our wraparound care by dealing with all of the bookings and associated admin.
You can access the booking system by clicking here:
You firstly need to register an account. This process should take no longer than 5 minutes.
All that is required is for you to provide details for:
The account holder (you) and your child(ren)
Two different emergency contacts
A payment card (no payment will be taken, but a card will be required to make bookings)
If you have any issues you can contact the company via
Once you have registered an account, you will be able to start making bookings. To do so, simply:
Click here to log in to your online booking account
Use the 'Bookings' dropdown menu at the top of the webpage to begin requesting your sessions.
You can also use child care vouchers to pay.
Please note that bookings must be made by midnight the day prior to the intended attendance.